Published: Feb 28, 2022 11:52 AM
⋅
Updated: Mar 22, 2022 7:19 AM
The Jalinan Digital Negara (JENDELA) plan was aimed at providing Malaysia with greater coverage and broadband quality while also prepping the country for the adoption of 5G.
5G will indeed be a powerful boost to Malaysia's digital economy goals given its power to shape the technological trajectory of the country's economic development and provide the next platform for entrepreneurs to innovate. Leaving aside the storm over Malaysia's SWN approach, our discussion will focus on what are the immediate benefits early adopters in the country can expect.
Of course, one benefit of being a late adopter of 5G is that with many deployments already in the world, what can our entrepreneurs, our businesses and the government learn from those adoptions to accelerate their own adoption and differentiate themselves in the market.
5G: What is Possible Today will discuss the opportunities available to entrepreneurs, businesses and govt from leveraging on 5G deployment and how it serves as a game-changer for economic development as well.
Discussion angles include:
- The challenges of 5G deployment in Malaysia
- Strengthening the adoption of a digital foundation
- What does 5G imply for businesses?
- Possible prospects of the 5G network
The speakers are: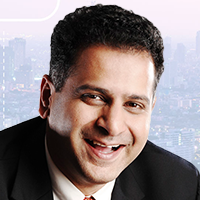 Prem Kumar Menon
Head of Enterprise Strategy
A Telecommunications and ICT professional with 30+ years of experience gained from industry leading vendors such as Huawei, Ericsson, and HP. C-Level Influencer covering business, technology and operation strategy for Telecom Operators in their Digital Transformation aspirations. He has worked in both Sales, Consulting & Advisory roles with Global Opcos, Regional operators and Large Enterprise accounts in Asia providing thought leadership in business, operations and infrastructure needs to ensure successful business outcome of an end to end digital transformation. He is also helping operators evolve towards the next new growth of 5G services with agility, enhanced user experience and accelerated innovation capabilities of their business approach and operating model towards industry 4.0 with 5G capabilities.
In the early part of the career with Ericsson & Aastra (acquired by Mitel), he has 15 years' experience in managing regional sales teams across South and Northeast Asia, marketing Enterprise products & services, building solid regional distributors, sales channels, resellers and working directly with Large Enterprise accounts. This includes establishing profit centers and nurturing collaborative relationship with CXO's of Channel Partners and Enterprise customers regionally.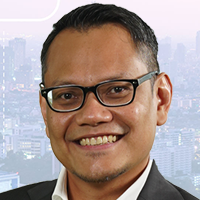 Roni Shah Mustapha
Head of Business, City & Communications Division
Roni Shah Mustapha is the Head of Business, City & Communication Division of Cyberview Sdn Bhd. He brings over 20 years of global professional experience in the corporate sector especially in working with a large global MNC, running a dynamic startup and growth-stage companies, as well as being CEO of a public listed company. He also has industry expertise in Information Technology with multiple industry exposures including telecommunications, oil & gas and engineering services.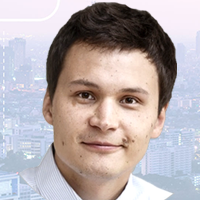 Timur Umetayev
Partner
McKinsey & Company
Timur Umetayev is a Partner in the Kuala Lumpur office where he joined the Firm in September 2014. Prior to joining McKinsey, Timur had worked for 4 years with Accenture in Western and Eastern Europe.
During his career, he has worked mainly in consumer-focused industries with a special focus on analytics sales enablement and customer value management. Timur holds a BSc in International Business from the University of Economics in Prague, where he specialized in international trade and accounting. Timur's recent experience includes:
Telecom in CIS: holistic 2-year commercial transformation driven by analytics, including customer value management, analytics center of excellence set up, product portfolio design and channel excellence

Bank in Southern Europe: analytics-driven transformation of CRM and implementation of next-product-to-buy engine

Telecom in Southern Europe: setup of analytics-driven agile factory for customer value management with focus on digital channels and iterative micro-campaigning

Bank in Central Europe: digitization of current account onboarding and personal lending: agile development of MVP application and commercial excellence initiatives to drive digital sales
MODERATOR: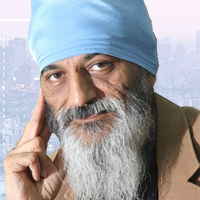 Karamjit Singh
Chief Executive Officer
Karamjit founded Digital News Asia with a vision that media should play its role as the Fourth Estate and on the belief that timely, insightful and analytical coverage can help the tech ecosystem in South-East Asia, especially Malaysia, grow and develop. He has picked up a few awards, starting with the Malaysian Press Institute award for Best Telecommunications Writer (English category) in 2002, the DiGi Telecommunications Journalist of the Year (Magazine Category) 2004, to the most recent one in 2009 from the Malaysian Customer Relationship Management and Contact Centre Association as Journalist of the Year in recognition of his informative and critical coverage of the outsourcing sector since 2000. Over the course of his career, Karamjit has come to be regarded by industry and peers as one of the nation's most respected journalists and pundits, and is frequently invited to speak or moderate at conferences and roundtables.