Published: Jan 13, 2022 1:52 AM
⋅
Updated: Feb 10, 2022 3:35 AM
As we gear towards the fourth industrial revolution, SMEs and business owners should analyse key aspects and vulnerabilities of their business to remain competitive and profitable.
Companies are increasingly using Data Analytics as one way to get insights and gain competitive advantage. Business owners benefit from confident decision making, asset optimization, cost reduction, improve customer engagement and identify new revenue streams.
Brought to you by MDEC, Fuelling Business Growth through Data aims to guide and share with SMEs and business owners to start their data driven journey.
Find out ways:
- To enhance business value through data
-How data analytics and AI readiness can optimise productivity and profitability as well as discover new business opportunities
- For SMEs and businesses can get guidance on starting a data driven journey.
Brought to you by MDEC, Fuelling Business Growth through Data explored and guided SMEs and business owners to start their data driven journey.
Top in Tech Episode 20: Fuelling business Growth through Data
13th January 2022 (Thursday)
4pm - 5pm
In the panel were: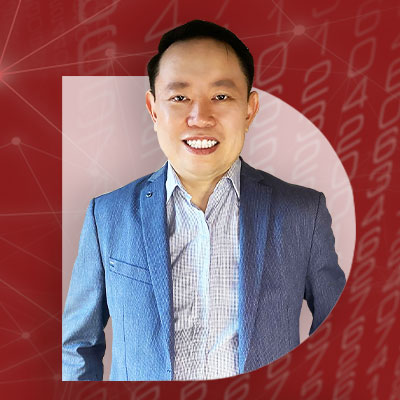 Ir. Dr. Karl Ng
Vice President
Malaysia Digital Economy Corporation (MDEC)
Dr. Karl leads MDEC's efforts in building a thriving national data ecosystem that leverage on the power of data for value creation, innovation and new sources of growth.
The Data Ecosystem endeavor includes driving the impact of data technologies such as Internet of Things (IoT), Big Data Analytics (BDA) and Artificial Intelligence (AI) via a two-pronged strategy of growing the local supply of such solutions via industry development programs and while carrying out digital transformation on the demand side. Dr Karl is instrumental in development of National Big Data Analytics Framework in 2014 and the development of the National Artificial Intelligence Framework. He also chairs the National Data Sharing Policy Taskforce.
He holds a Bachelor degree in Engineering from The University of Birmingham, United Kingdom and MBA with Distinction and Doctor of Business Degrees from Charles Sturt University, Australia. He recently completed The Oxford AI Program from Said Business School, University of Oxford. He has also attended executive programs from Harvard Business School and Carnegie Melon University. He is also registered Professional Engineer. He sits in advisory board of several universities in Malaysia and has served as judge in international Entrepreneurship and Innovation awards including EY Entrepreneur of the Year Malaysia from 2012-2016.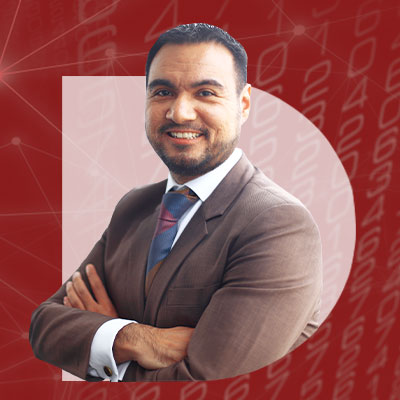 Sudev Bangah
Managing Director
IDC, ASEAN
As the Managing Director for IDC ASEAN, Sudev directs the overall operations of the ASEAN country offices' development, sales, consulting, as well as marketing, and works alongside local and global organizations' C-level executives in their aspirations in developing robust plans and strategies for both emerging countries.

Having previously led IDC's Southeast Asia Consulting group, Sudev has brought that rich experience in the country level by providing advice and thought leadership to CEOs, country heads, and chief strategy officers (CSOs). Sudev continues to be hands-on in providing tailored insights, analysis, and strategies to top-tier technology vendors and telecommunications providers in expanding market share, market penetration strategies, and providing tactical approaches in winning the market.

Sudev is also a frequent speaker at industry events across Southeast Asia on a wide range of topics, and is regularly quoted in both local and international media such as Bloomberg, Asian Wall Street Journal, Financial Times, and BBC.

Prior to joining IDC, Sudev was a Senior Executive at Multimedia Development Corporation (MDeC), the organization entrusted to spearhead the development of the ICT industry in Malaysia. During this period, Sudev was immersed in projects related to the creation of the country's ICT road map and master plan, and was part of a team that helps raise the performance capabilities of small and medium-sized enterprises (SMEs) in the country.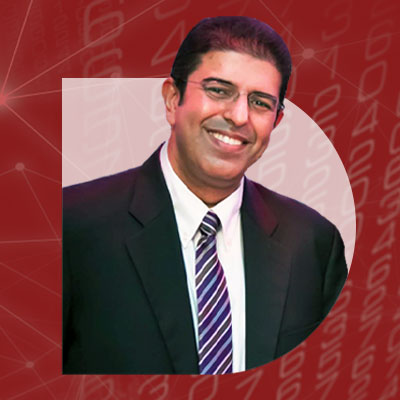 Malik Murad Ali
IT Director
Mydin Mohamed Holdings Bhd
Malik is the IT Director for Mydin Mohamed Holdings Berhad. He was responsible for the setting up of IT Department in Mydin, which started off with only 2 people and now have grown to close to 80. With the philosophy of making a difference through technology, Malik spearheaded the IT Department to assist the business operations to stay on top by adopting the latest solutions from many systems providers.
His effort in the industry has been recognized by many and he was one of the youngest recipients of CIO Recognition Award by PIKOM back in 2006, Microsoft Dynamics Hero Award 2006, CIO Asia 100 Honoree 2008, nominated for CIO of the Year 2010 by PIKOM, and recipient of the CIO Excellence Award 2013 by PIKOM, The Golden Globe Tigers Award for CIO Excellence & Leadership 2016.
Many of the IT implementations in Mydin have become case studies for Microsoft, Citrix and Dell. He is regularly invited to seminars and events to speak on his experiences in implementing IT solutions. While he is busy in enhancing the technology adoption in MYDIN, he still found time to conclude his Executive MBA in Retailing from Open University Malaysia back in 2014.
From IT Division, Malik shifted his role to fulfill the management's vision to setup MYDIN Online Division at the end of 2016. From a humble start, he and his team have grown the e-commerce channel to more than 250% in just 20 months. With the many challenges in retail IT, there is no boring moment for him and his team! With his vast experience in the industry, he was elected to serve in the PIKOM CIO Chapter (2018/2019) as an exco member, elected for Deputy Chairman of Pikom CIO Chapter(2020/2021), and is currently the Chairman for the Pikom CIO Chapter for 2022/2023.
MODERATOR: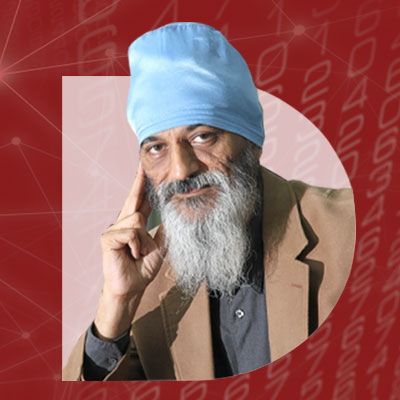 Karamjit Singh
Chief Executive Officer
Digital News Asia
Karamjit founded Digital News Asia with a vision that media should play its role as the Fourth Estate and on the belief that timely, insightful and analytical coverage can help the tech ecosystem in South-East Asia, especially Malaysia, grow and develop. He has picked up a few awards, starting with the Malaysian Press Institute award for Best Telecommunications Writer (English category) in 2002, the DiGi Telecommunications Journalist of the Year (Magazine Category) 2004, to the most recent one in 2009 from the Malaysian Customer Relationship Management and Contact Centre Association as Journalist of the Year in recognition of his informative and critical coverage of the outsourcing sector since 2000. Over the course of his career, Karamjit has come to be regarded by industry and peers as one of the nation's most respected journalists and pundits, and is frequently invited to speak or moderate at conferences and roundtables.
Top In Tech is an online forum series which features notable experts in the tech industry, sharing insights on technology innovation and business transformation in this new era.
This programme is co-curated between Digital News Asia, Malaysiakini, ScaleUp Accelerator Malaysia and Internet Alliance. For more information about Top In Tech, contact us at [email protected].